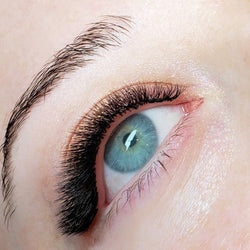 The Lash Royals
MEGA VOLUME MASTERCLASS (2 DAYS)
This private Mega volume training  consists of 2 full days and takes places in Montreal, Canada only.

This training is taught by the founder of LASH ROYALS, Ekaterina Ulyanoff.

You will learn : 
-A common theory 
-The geometry of a perfect Russian Mega Volume lash fan ( it is quite different from American  volume fans)
-How to create Mega Volume Perfect Line 
 - THE MOST ADVANCED LASH EXTENSIONS TECHNIQUE UP TO DATE
-All about proper materials
  such as glue composition, different types of lash extensions materials and how it affects the look of extensions as well as retention
- LASH ROYALS tricks and tips on  creating lash fans in a  few seconds
- Rule breaking on lash extensions retention and care
- Lash Extensions photography
The 1st day includes theory and hands-on practice of fan making, then you get homework for the evening, and on 2nd day you have 
practice on  a model.
You will also receive a mini kit with working tweezers as well as the glue, microwaswabs, papertape, lash cleanser, lash brushes and a glass tile.
At the end of the training you receive the certificate of completion and Champagne celebration .
*As the 2nd day consists of practice on a model, please, make sure you have one. If you can't find a model if you are from out of town, you must let us know in advance so we can help you find one.